5 Reasons for Renting Roll Off Dumpsters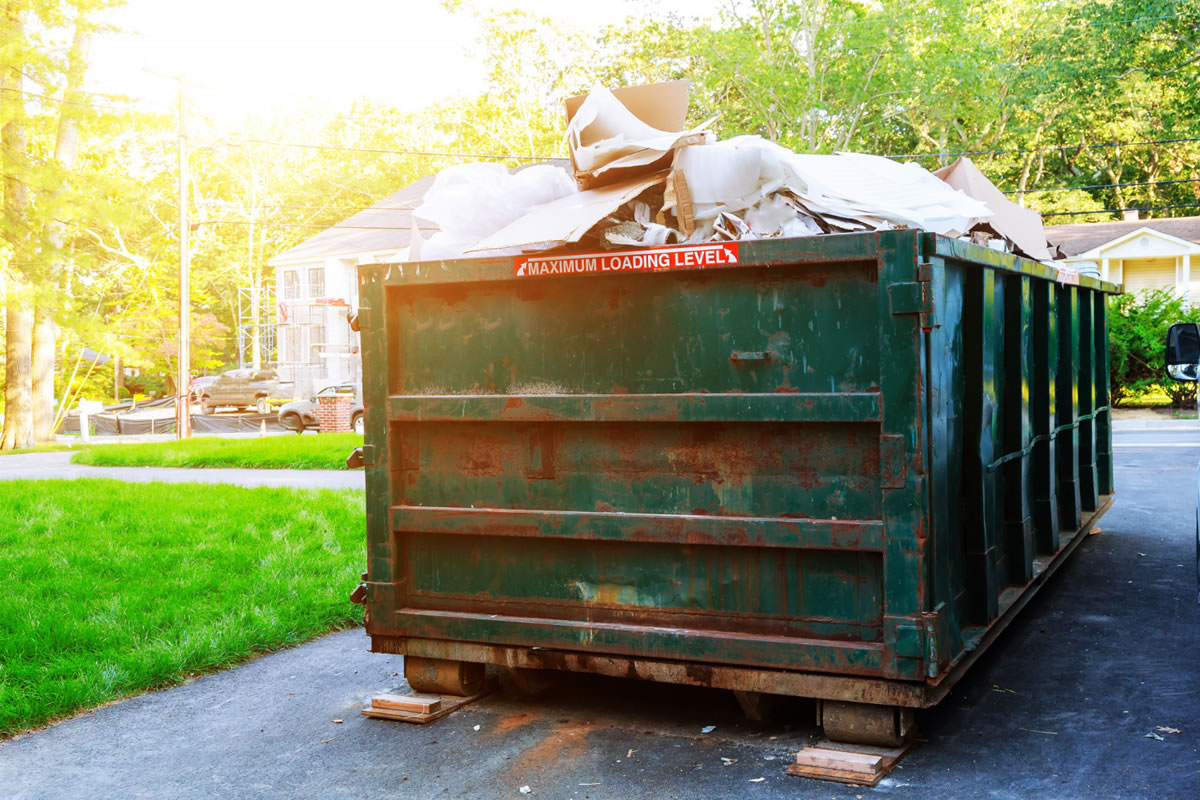 Roll-off dumpsters are valuable elements for any construction project or significant clean-up process. Construction projects, disaster clean-up, and anything in between can benefit from using a roll-off dumpster to keep the project organized and make for easily hauling away trash, building materials, and other waste. If you are considering a roll-off container rental, but you just aren't sure if it is necessary, this article will help. Our experts offer these five reasons you might rent a roll-off in Kissimmee.
Roof replacement
Managing and disposing of the debris from an old roof is one of the most challenging parts of roof replacement. Since replacing a roof is a big job, it comes with a massive amount of debris to tend with. The easiest way to get rid of old roofing materials like used shingles, wood scraps, and nails is to install a roll-off container close to the edge of the home's roof and toss the old roofing materials into it. This will help you avoid the need to worry about old debris getting in your way or creating a huge mess on your property. Once the job is complete, the roll-off container will be hauled away and the trash adequately disposed of. This makes for easy clean-up, improved project management, and convenience.
Remodeling
Remodeling is an excellent way to add value to your home or property. Redesigning the bathroom or kitchen is the most common home remodeling project that people tend to invest in. However, you will be shocked by the amount of debris that even small renovation projects can produce. Old toilets, sinks, flooring, drywall, tile, and old appliances are only a portion of the waste you will encounter. Using a roll-off container to make only one trip to the dump will allow you to avoid numerous trips loading and unloading your trash. In addition, roll-off dumpster rentals will save you time and keep your property cleaner through the renovation process, which often takes much longer than you expected.
Spring cleaning
If you have lived in your home for a while, decluttering is a great idea. Whether you are ready for spring cleaning, plan to sell your home soon, or just need to get rid of useless items accumulated over time that no longer serve a purpose in your space, a roll-off dumpster can help you achieve your goals. No matter the reason, you will likely discover that you have far more garbage than you expected. Instead of neatly stacking the trash by the street and praying your trash service will haul it away, rent a roll-off dumpster to dispose of the waste and unwanted items so a junk removal service can haul it away easily.
Yard waste and debris
In addition to cleaning out the interior of your home, decluttering your outside spaces is also required periodically. For example, if you have old bushes, plants, dead trees, or other unsightly landscaping that you want off your property, or old bushes and plants that have died, the best way to handle large waste removal is renting a roll-off dumpster. All of your debris fits into a single container for proper and efficient disposal.
Construction
Construction is among the most common reasons to rent a roll-off container. Building an office building or new home requires large amounts of construction materials. All of that material leads to a lot of debris like wood particles, leftover pieces of drywall, packing materials from the building materials, and so much more. Roll-off container rental for your construction project will ensure that you have a convenient and safe place for disposal. You can rent roll-off containers for as long as you need them, and they are available in a variety of different sizes to fit your needs.
Our company offers roll-off dumpsters for your next project. Contact us today to get started with roll-off in Kissimmee, and let us show you the options we have available for all of your waste removal needs.