Dumpster Delivery 101: Everything You Need to Know About Renting a Dumpster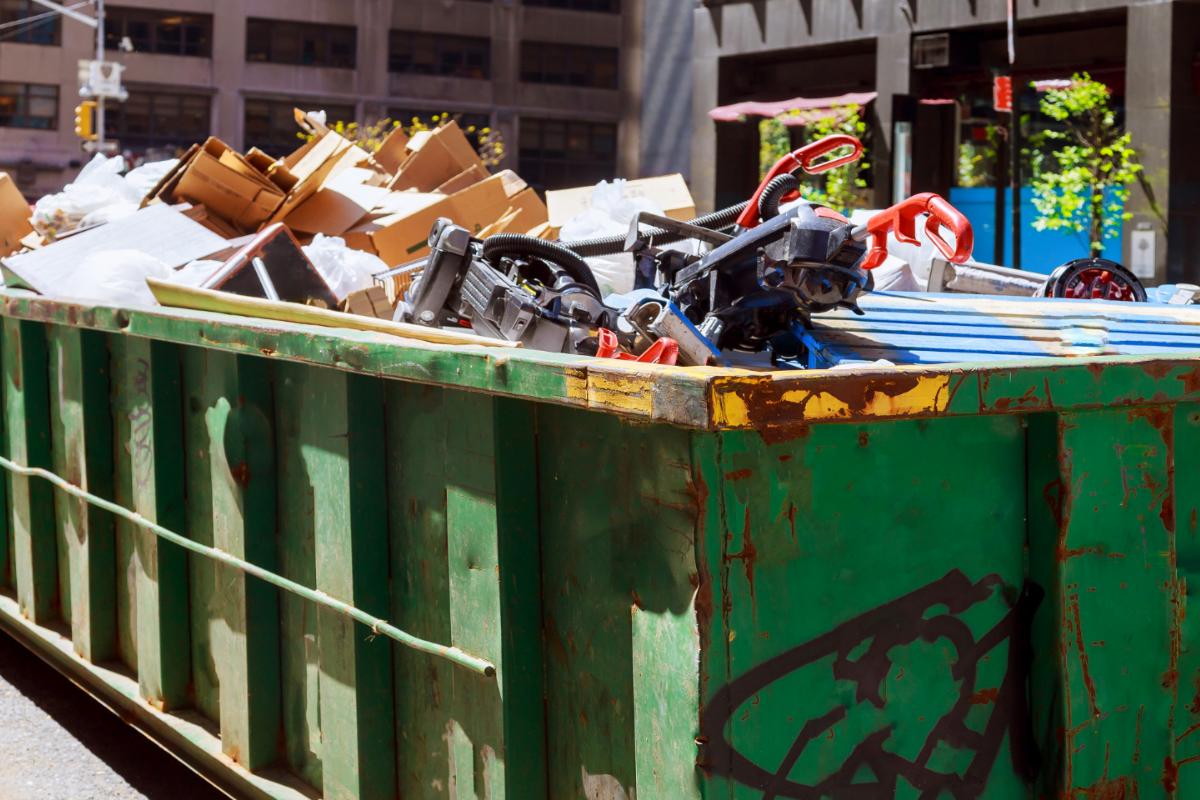 If you consider junk removal services in Kissimmee but are unsure how to initiate the process, a perfect way to handle major waste disposal is by having a dumpster delivered to your home. If you plan a home renovation, extensive property cleaning, a new building project, or a big move, you will likely benefit from dumpster delivery and junk removal services.
How dumpster delivery works
The dumpster rental process is amazingly straightforward and easy. Instead of having to work extra hard to transport your waste and trash to the nearest landfill or dump, a waste removal company can place a dumpster in your driveway or parking lot for your convenience. The dumpster rental driver will come and collect the container once it is full and dispose of the waste for you. Here are the steps in better detail if you are still curious about what the process entails and what to expect from your dumpster rental service.
Making arrangements
If you want a roll-off dumpster rental, you should first contact a local trash professional specializing in junk removal in Kissimmee. You can reach out by phone or by visiting their website. When booking an appointment must specify the duration of your rental, the time, and the location you want to have the container dropped off. A standard timeframe for dumpster drop-off and collection is three days, but you can still rent dumpsters for more extended periods if your project lasts longer. Just expect a higher fee. You should anticipate an advanced cost estimate that you can compare with other local junk removal companies to help you decide who to work with for the project. Once you decide on a company you trust, you will book your appointment.
Delivery preparations
To be ready for the delivery of your dumpster rental, you should determine a drop-off point with plenty of room for the size of the dumpster you reserved. Ensure all obstacles are removed from the area, so there will be no complications to contend with when your dumpster is delivered. Once your dumpster is set up on-site, the fun can really begin.
Fill up your dumpster.
Fill up your dumpster rental with all of the debris and the trash you can fit inside. In most cases, you do not have to be careful about the items you are disposing of because many junk removal services will take the container to a processing area and sort through the waste and debris. They will sift out potentially hazardous waste to protect the environment from pollution and carefully remove any materials that can be repurposed, recycled, donated, or reused, ensuring that nothing valuable makes its way to a landfill. This makes it easy for you to fill up your dumpster rental without concern about the items you are disposing of.
Ensure easy collection
Once the pick-up time comes, be sure that nothing hinders access to or blocks the dumpster so that pick-up can proceed conveniently and quickly. Trash removal services will typically call you before collection to verify that you are still ready to have the container picked up.
Keeping the container for longer than planned initially happens, so let the company know if you need more time so they can give you the cost of extending your pick-up.
Make your payment
In most cases, a dumpster company will provide you with a detailed invoice for their services based upon your initial rental agreement. Do not hesitate to contact them if you have questions regarding payment.
As you can see, renting a roll-off dumpster is a simple and easy process. Contact us today for more information on junk removal in Kissimmee and how our services can benefit you.