What Materials are Acceptable and Unacceptable for Dumpster Rental in Kissimmee?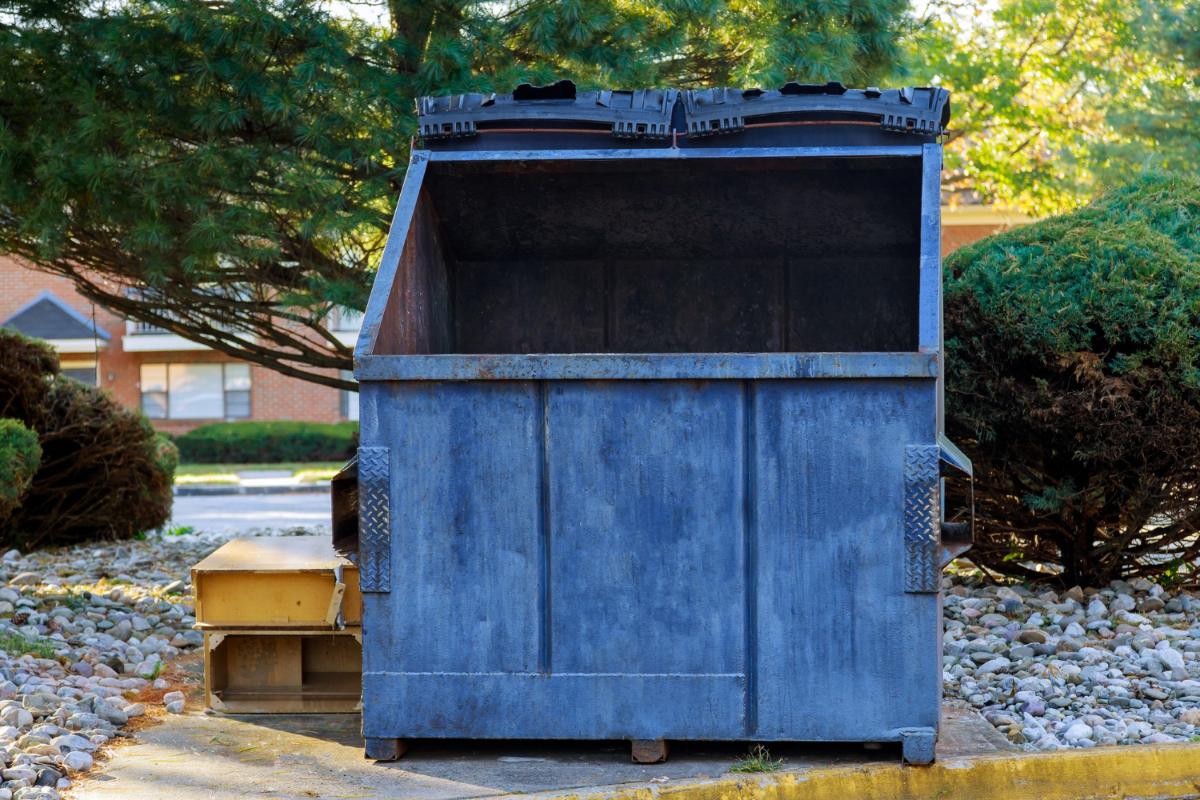 What can you throw into a residential dumpster rental in Kissimmee? It seems like an easy solution: trash, right? Nevertheless, what you can and can't throw into municipal garbage has many restrictions. For instance, throwing things into the rubbish bin, like whole tires or hazardous items, is forbidden, and you may acquire additional expenses. So, even though you believe it is fine to place an object into a rented dumpster it is a good idea to brush up on your understanding of dumpster guidelines from time to time, as items may vary due to local policies and regulations. Read below to discover more about dumpster capabilities and what things cannot be tossed away when employing dumpster rentals for construction debris in Kissimmee.
Know what is and is not allowed when renting a dumpster or roll-off garbage container.
When managing distinct non-hazardous debris in your waste collection or rubbish cleanup, you can put it in a container. But look at the list below when you're uncertain whether an article is tolerated or not. Different regulations on what objects can be positioned in each bin style exist.
When empty, aerosol cans are generally allowed to be disposed of in a dumpster.
Heavy debris, including temporary receptacles, especially for asphalt, masonry, concrete, dirt, or other heavy materials, is acceptable.
Equipment: Dishwashing appliances, microwaves, and furnaces in rolling bins are generally permitted. Unless emptied of refrigerants, refrigerators are not allowed.
Electronics: In most service areas, you may place household devices into a dumpster. Nonetheless, you'll likely have to recycle them as e-waste if you're grooming a workplace or have enormous amounts of devices to get rid of. It is permissible to place things like computers, printers, and TVs. They may not be permitted in specific regions because of local regulations. Confirm your items with local government ordinances using .gov sites or www.epa.gov.
Furniture: Typically accepted are beds, chairs, desks, dressers, and tables. In specific regions, due to local regulations, they may not be permitted, so you should review them first.
Yard Waste: Stumps, grass, dirt, small branches, leaves, and logs, are usually fine to place in the dumpster, though it is not authorized at all locations.
What You Can't Toss into a Dumpster
The Environmental Protection Agency (EPA) views some of these products as a hazard due to possible fires, blasts, or toxic chemicals coming from these disposed of products. To bypass hazardous circumstances, the EPA provides guidelines for the safe management of Household Hazardous Waste (HHW), where the precise products are listed on a state-by-state basis.
Ordinary household hazardous wastes include but are not confined to:
Vehicle coolant
Batteries
Drain cleaner
Electronic Waste (televisions, computer monitors, cell phones, etc.)
Adhesives and Glues
Household cleaners
Paints
Pesticides
Pool Purifiers
Solvents
Used Oil
Garbage containing Asbestos
Wastes including mercury (thermometers, fluorescent lights, etc.)
In addition to the wastes detailed above, you can identify household hazardous waste from notices on the product label. For example, if the label data reads:
Danger
Poison or Toxic – means it can be deadly when ingested (by consuming or drinking), absorbed via the skin, or inhaled (breathed) – even a little bit
Corrosive or Acid – means it eats or wears away at numerous materials, including living tissue
Reactive or Explosive – means it can be flammable or beget a toxic gas
Ignitable or Flammable – means it can readily catch fire
Environmental Hazard
Caution or Warning
If it has these labels, it is probably hazardous waste and should not be disposed of in the trash. When hazardous wastes aren't disposed of properly, they threaten human and environmental health. Therefore, these wastes must not be poured down the drain, disposed of on the ground, or thrown in the trash.
Contact a local Household Hazardous Waste Facility (HHWF) for more information on Household Hazardous Waste. And contact us today if you need a dumpster rental in Kissimmee. We want to take care of your trash.