How to Share a Dumpster with Your Neighbor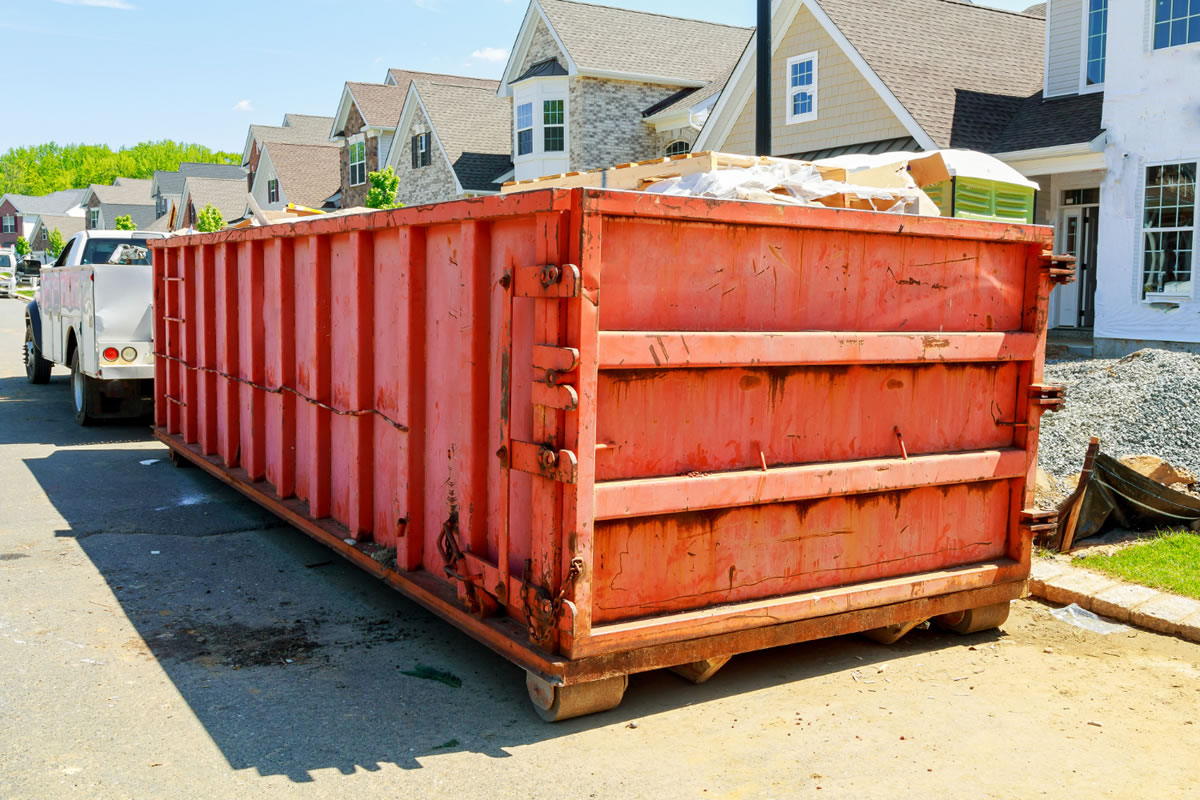 Dumpster rental makes it easy to clean and renovate your house. An all-inclusive dumpster rental in Kissimmee is ideal for dumping old fixtures or construction materials from a remodeling project. In addition, you can keep your work area clean and secure as you work by putting your trash in the dumpster instead of letting it stack up in the garage or driveway. And, if one of the neighbors is plotting their own renovation or cleanup project, splitting the expense of a residential dumpster rental is an excellent way to save capital on your undertaking.
According to a study published by Zillow, more than half of homeowners intending to renovate schedule their work in the fall season. If you plan a renovation in the next couple of months, you will be ahead of the game, and it will be likely that your neighbors will be ready for some major spring cleaning.
How to Find Neighbors to Share Your Dumpster With
Create a sense of community with next-door neighbors, or people down the street, by raising an offer to share a dumpster rental in Kissimmee with them. Here are a few ways to find out if somebody might be interested in bulk rubbish handling.
Word-of-mouth. You likely converse with your neighbors a couple of times weekly when you both stroll outside to get your mail from the mailbox or accomplish your yard work on weekends. Mention that you're doing a remodeling project and leasing a dumpster. The odds are high that either they or somebody they know will be doing the same very soon. You can then reach your neighbors with the renovation or cleanup plans to see if they are interested in sharing a dumpster rental with you.
Next Door App. This neighborhood communications app links you with residents from all over your metropolis – and close to where you reside. Each post you create is marked with your community or neighborhood name, so others can see how close you are to them. We bet someone will take you up on it if you post that you want to offer some dumpster space to others in exchange for a few bucks.
Direct invitation. If you are already aware that one of your neighbors is embarking on a bathroom renovation or they're going to clean out their basement, you can ask them if they're interested in sharing the cost of a residential dumpster rental.
Sharing the Cost of a Dumpster Rental
Once you've located someone to share a rental dumpster and know the dimensions you need for all the waste, you'll need to determine how to divide the cost. When sharing costs, things sometimes get tricky. For example, if you plan to use the bulk of the space in the dumpster you rent, you should assume that you'll pay most of the rental fee. Or, if you plan to each load the dumpster with nearly equal amounts, an even split on expenses is likely the best plan. If you're letting other neighbors drop off small amounts of waste they want to get rid of, contemplate asking for a small donation toward the rental fee.
How you decide to split the cost is entirely up to you. When you place an order for dumpster rental in Kissimmee, you'll learn the precise cost of a weekly rental so that you won't be surprised. This helps you split the cost among yourself and neighbors looking to share the rental with you. Contact us today for rental details.