What is Allowed in a Dumpster Rental?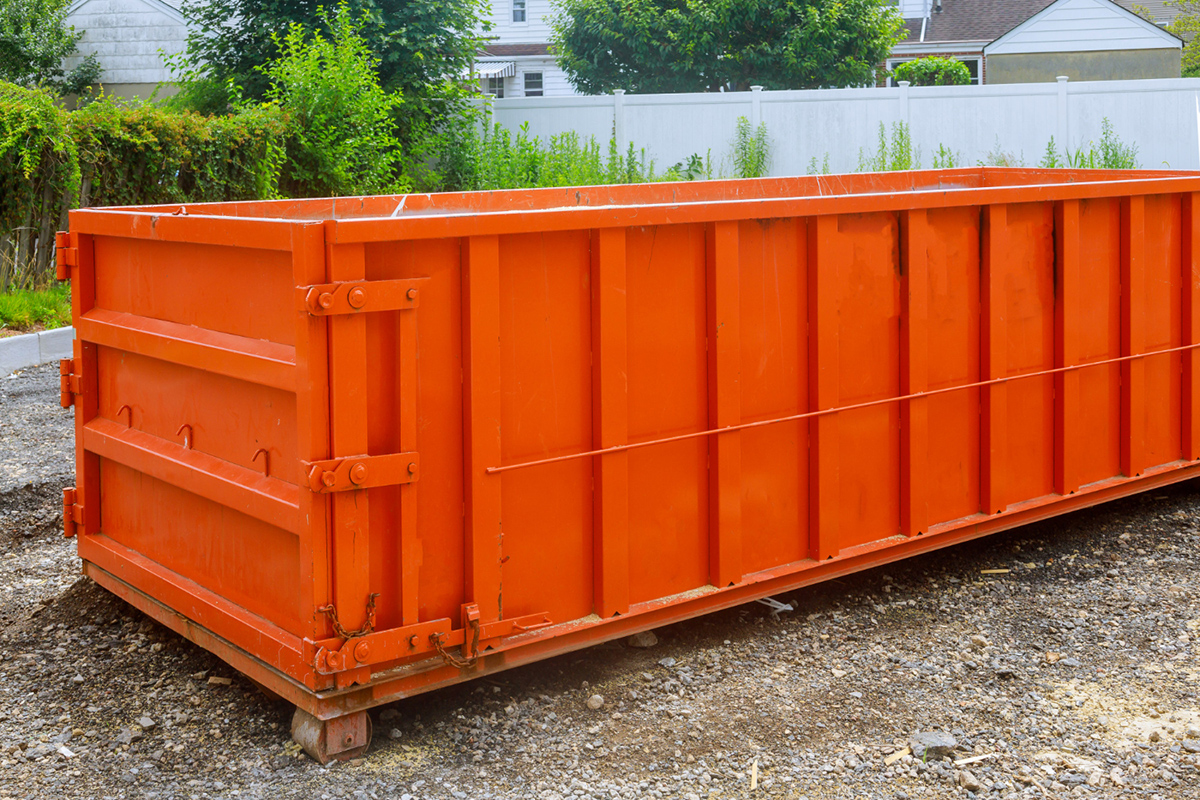 If you have recently rented a dumpster to help you with your home remodeling or landscaping projects, it's important to know what items are allowed and which are prohibited. Knowing what can be put into a dumpster rental in Kissimmee will save time and money, as well as avoid potential fines or other penalties. Here we'll discuss the basics of what can be placed in your rental dumpster.

The rules on what can be placed into dumpsters vary depending on municipality, location, and provider. However, there are some generally accepted guidelines that apply across most areas. For instance, hazardous materials such as oil, paint, batteries, solvents, asbestos, and other toxins cannot be placed inside a rented dumpster for safety reasons. These items must be disposed of properly according to local regulations.
In addition to hazardous materials, many providers also prohibit certain types of construction debris from being thrown away in their dumpsters. This includes concrete blocks and chunks of concrete or asphalt. This is because these types of materials are extremely heavy and could damage the walls of the dumpster if thrown in carelessly.
On the other hand, most providers do allow general household garbage such as food scraps (including any packaging they may have come in), paper products such as cardboard boxes and newspapers, small appliances such as microwaves or coffee makers (without any remaining liquids) and furniture pieces such as chairs or tables (as long as they can fit into the container). Additionally, yard waste such as branches and leaves are usually allowed but should not exceed more than 10% of the total weight of all waste put into the container. If you're unsure about whether something is allowed or prohibited in a particular area's dumpsters then it's best to contact your local provider directly for clarification before throwing it away.
Types of Accepted Waste
Generally speaking, most dumpsters are designed to accept household waste such as furniture, old appliances, yard waste, and other non-hazardous materials. However, some companies may not accept hazardous materials such as paint or chemicals. It is always best to check with your provider beforehand if you are unsure about what types of waste they will accept. Additionally, most companies have weight limits for their dumpsters so make sure to take that into consideration when deciding how much material to place in the dumpster.
Knowing what is allowed—and more importantly what is prohibited—in a rented dumpster will save you time and money down the line by avoiding potential fines or other penalties that could arise from improper disposal practices. As mentioned above, hazardous materials are almost always prohibited from being thrown away in these containers so make sure to check with your local provider if you're unsure about an item before throwing it away! By following these simple guidelines for disposal practices during your next project you can rest assured that everything will go smoothly without any unexpected surprises along the way!
Wasteville specializes in Dumpster & Demolition Services. Contact us today for a free estimate on our services.